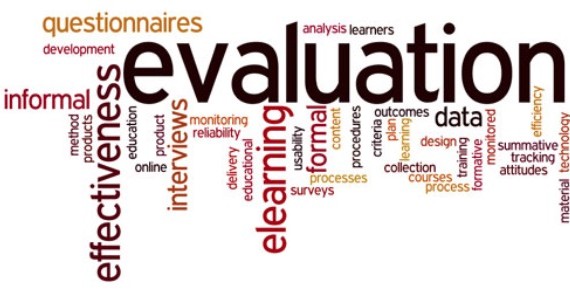 It seems that everyone wants to "fix" their salesforce –  rather than evaluate, they just want to do something – and its usually wrong. Let me explain.
In the last week, I have been on sales calls for recruiting replacement salespeople, on-boarding new salespeople, coaching managers and training sales skills. The companies ranged in size from $2 million to $200 million.
In every case, we were talking about a symptom of their problem. What was interesting is how they responded when I suggested we take a step back and look at what they currently have. Conduct a comprehensive evaluation of the sales force.
Its always interesting to see how much people have invested in their "system" and how they really don't want to look into "root causes".
You may be thinking along this same line – if you think the issues are more than just "one thing" that can be addressed and repaired, I would guess your sales force will increase revenue. Maybe a quick run through our checklist for an evaluation will offer you a new direction. See how comfortable you are with the answers to these questions.
•Can We Improve Our Sales Culture?
•Who Can Become More Effective in Their Roles?
•What Are the Short-term Priorities for Accelerated Growth?
•How Does Sales Leadership Impact Our Sales Force?
•What Are Our Current Sales Capabilities?
•How Motivated Are Our Salespeople and How Are They Motivated?
•Why Aren't We Generating More New Business?
•Are We Reaching the Actual Decision Makers?
•Why Isn't Our Sales Cycle Shorter?
•Are We Selling Consultatively ?
•Are We Selling on Price and Who Can Become a Value Seller?
•Is Our Value Proposition Consistent?
•Can We Close More Sales?
•Do Our Systems and Processes Support a High Performance Sales Organization?
•Are We Being Consistent with Our Sales Process?
•How Well Are Our Sales Leadership Strategies Aligned?
•Do We Need to Change Our Selection Criteria?
•Is Our Ramp-Up of New Salespeople Fast Enough?
•Can We Improve Our Pipeline and Forecasting Accuracy?
And if we have got you thinking – then these last four should prompt a phone call or a quick email (Click here).
•Why aren't we more effective?
•How much more effective can we be?
•What will it take to accomplish that?
Time to elevate performance?
Let's get a cup of coffee and talk about it.