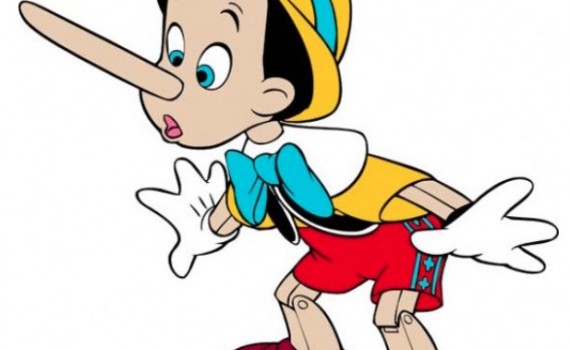 What did it cost you the last time you hired a salesperson who didn't work out?
No matter the size of your company, the investment for an unproductive sales hire is through the roof. The lost opportunities coupled with the amount of time spent on that "sure hire" (you know the kind – years of experience, industry connections and very professional appearance!) almost makes you want to cry.
In small to medium-sized companies, the impact is felt even more as quotas and expected revenue fail to materialize. I've always wondered why its not on the Top 5 list for senior management to hire and retain effective, impactful salespeople and sales managers. Many seem to have accepted the "That's the Cost of Doing Business" mentality. And in some of the larger companies, they ask HR to find "productive salespeople"  while demanding HR to also fill every position in the company. No wonder management doesn't talk to the right candidates. What's the real cost of a mis-hire?
One of our partners in our "STAR" hiring program is Dr. Brad Smart. He developed the formula I have used below. So what are the costs to any business considering hiring a rookie or a seasoned professional: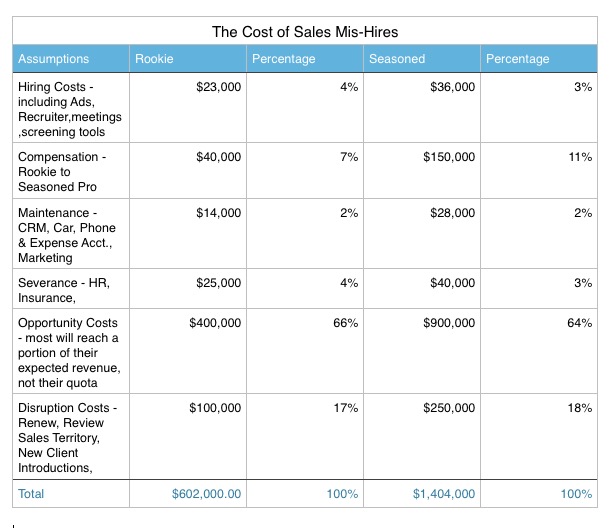 As you look at the numbers  – note the cost of hiring is only 3% to 4% of what you are budgeting. As for compensation, I am figuring it at one year – yet the reality is, with a strong on-boarding program, you will be able to determine if they are a fit within 90 days or less.
Items that can't fit into the budget –  the amount of time spent interviewing with staff, a poorly constructed hiring process that doesn't sync up with the needs of the sales department, the lack of a solid marketing program – items that are hard to put a number on.
As with any issue, it all comes back to the beginning. What's your strategy? What's the process? Does it work? I would invite you to call me for a cup of coffee and a chat about improving your success rate in hiring sales people/managers – just click here. Or you may want to join me at next week's Naperville Chamber of Commerce "Lunch and Learn" on Thursday, Feb 26th beginning at 11:30 till 1 pm. where we will talk about finding and retaining a superstar salesperson. To register – click here.
Oh, lunch is on me.